Work
Expert Developers & Problem Solvers
We are full stack developers, systems engineers, project managers & designers with expertise in many platforms. From geology to publishing — our team has a diverse background that allows us to see things more expansively than most and it gives us an edge in several different arenas. Some areas of expertise include (but are definitely not limited to):
Engineering & Construction
Education
Travel
How We Do It
We Listen
No one knows your business better than you do - so we talk and get to the heart of what your business needs. This is information gathering & compiling.
We Plan
We look at the data and come up with the best way to tackle your business problems. We determine the design process, the engineering process, and the project management that your work will require to get done the right way.
You Sign Off
Once you receive your estimate or quote, we give you enough space to make decisions while staying available to answer any remaining questions.
We Get to Work
Our expert team uses the best tech for the job - we're full-stack developers with a vast skillset and always up for a challenge.
We Listen
(Yeah, it's that important)
After we turn our work over for your team to test and inspect - we don't stop. We listen to your feedback and make the necessary changes to make sure the product that we turn over is exactly you need.
We Support You
After your testing period is over — we're still here! We know that custom solutions are collaborative and we're still on your team.
Trusted Support for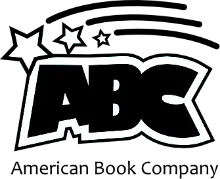 (And many more)
"A custom solution from Gearbox saved my business"
- Wheeler Hill, Mastertek Utility
Featured Case Study
Spelman Johnson

Candidate Suite

After approaching the limits of their current system, Gearbox helped keep them up and running while building out a brand-new, custom web app that will scale as they grow and creates an easy experience for their applicants.
Ready to get started?
No matter how big or small your project - we can help.